It's literally impossible to keep your carpet clean and tidy if you don't clean it regularly, and cleaning it will definitely push you against the wall. Some people use the steam carpet cleaning method to clean carpets, which works but isn't the best idea. But there is a way to keep things organized by adding an extra step. Some of you might have guessed it already, so let's look at how to turn on the vacuum right after steam cleaning your carpet!
Sweeping the carpet after a thorough cleaning might not seem like the best idea. But believe me, it is. We always do that, even with the finest carpets. When done right, it really works. Vacuuming your carpet will definitely help in the cleaning process.
You can use a vacuum cleaner after cleaning the carpet, but you'll have to wait a while before sweeping. You can't vacuum a wet carpet. Wait for it to dry completely before using the vacuum cleaner. The vacuum cleaner is not suitable for removing liquids from the carpet.
If you use the vacuum cleaner on a wet carpet, it will not work properly and there is a high possibility that the vacuum cleaner will stop working or get damaged. It is, therefore, better to wait for the carpet to dry before sweeping it completely.
How long you have to wait depends on how long the carpet dries. Different types of fabric or carpet materials have different drying times. For example, synthetic carpets dry much faster than wool carpets. Another factor affecting drying time is the texture of the carpet.
As a general rule, you should give your carpet 24 hours to fully dry. Once you feel there is no moisture or water in the carpet, you can start vacuuming. Dry it in the sun or in a dry place with a fan to ensure all the water is completely dry.
It usually takes at least six to ten hours for the carpet to dry. However, depending on the size and texture of your rug and the time of year, it can take up to 24 hours to dry.
The season is important because humidity, temperature and air circulation also affect the drying time. Of course, drying will not take more than 6 to 10 hours in the peak summer months, but it may take longer in the fall or winter months. After ten hours you can check whether your carpet is dry or needs longer.
Vacuuming carpets may seem like a waste of time, but it's not. It is best to vacuum as soon as possible as all loose dirt particles will be removed. It also removes sand particles stuck in the carpet.
The vacuum also breaks up the fibers and removes dirt and dust trapped deep inside the carpet. If you have already cleaned the carpet, cleaning will take less effort and time.
How to steam clean your carpet yourselves?
The vacuum cleaner gives your carpet a great finish. We all always sweep our carpets, right? We do this to vacuum all carpet dirt and delicate carpets. But from time to time it needs a thorough cleaning.
You can use a professional service or clean the carpet yourself. We recommend professional cleaning. Because your carpet or delicate carpets can be damaged if you try to clean them yourself.
Also, most of us don't have the right equipment to clean such delicate items. But that doesn't mean you can't clean the carpet yourself. With the right machine and techniques, you can keep your carpet looking like new. One of the most popular methods of washing carpets is steam washing. This method has been around for a long time, so there are many steam cleaners on the market.
Not only is steam cleaning great for the beauty of your carpet, but it also keeps your carpet clean. Because your carpet can be responsible for your illness because it can contain sand, dirt, pollen, dirt and even germs.
So if you are allergic to infections or asthma, you should steam clean your carpet regularly. For us, steam washing is the most effective non-professional carpet washing method. So why not learn how to do it?
You will also need a vacuum cleaner. First, vacuum the room well to make sure the room is clean. You may need a heavy-duty vacuum cleaner to do this. If you don't have one, check out the best vacuum cleaner deals here.
Cover the legs of furniture to avoid moisture
When the vacuum is finished, cover the bases of the furniture with masking tape or aluminum foil to protect them from the moisture generated by the steam cleaner. The ideal move is to get your furniture out of your room so you can clean every part of your carpet. Even if you can't, there's no problem.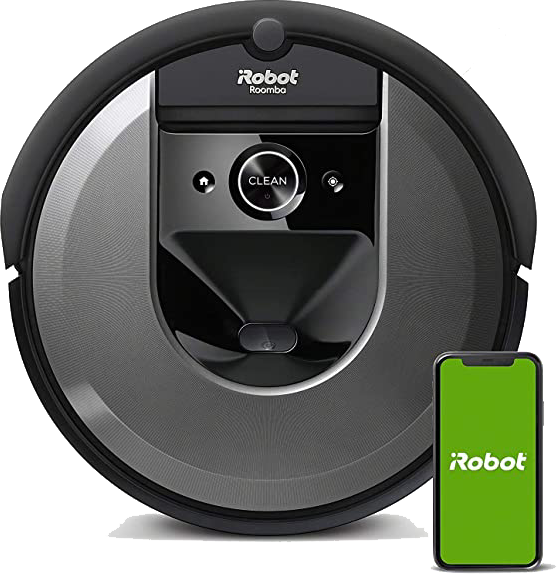 Look for difficult to clean points
We now turn to the main stage. Mark the areas where the carpet needs a deep cleaning. As with stains, dirt, etc., try to start with those parts first. Wipe a clean cloth with a stain remover and press on the stain. You can find the best stain removers online or at your local grocery store. Wipe the cloth several times and leave it there for a few minutes. Then you can go to the main stage.
Turn on the steamer
The main step is to steam the entire carpet. To do this, you need to learn how to prepare carpet steamers. To prime the steam cleaner, first, remove the water tank if it separates from the unit. Fill the tank with distilled water or as recommended by the manufacturer. You can also add a cleaning solution to this water. But we don't think this type of cleaning solution will make a difference except for the stained areas.
Be sure to use it when the instructions for use specify a cleaning solution. When everything is ready, put the tank back into the machine. Press the on/off button and let the water rise. The optimal temperature for our goal should be 100 degrees Celsius or 212 degrees Fahrenheit. Run the machine on your carpet in a specific order. You have to be careful, otherwise, your carpet could be damaged. Never miss a toothbrush again. This way you cover all parts of your carpet.
Dry the carpet
The last step is to let the carpet dry. Do not walk on the carpet until the carpet is completely dry. It may take a while. But since water vapor doesn't leave much on the carpet, you don't have to wait long. 8-12 hours is definitely enough.
How to prepare for professional steam carpet cleaning?
If you hire a professional carpet cleaner, prep your carpets and rugs before you get home. What you need to do to ensure they have a good experience:
Clean the floor
A carpet washing service requires a large scale to function. Before they arrive, clean the floor and wipe down any remaining clothing or toys. These items can pose a safety hazard and anyone can fall on them. To save professionals from these dangers, you need to clean the floor to have a smooth experience. After all, you don't want anyone to fall or hit anything.
Take notes
When arranging, inspect your carpet thoroughly before service arrives and note what is wrong. For example, write down all the problem areas and stains on your carpet. That way you can send everything to the service so they know what to take care of. By creating these notes, you can later check that they have been properly cleaned. So write down everything that makes your carpet dirty.
Move furniture
If there are small objects in the rooms, they should be moved. Furniture pieces include coffee tables, chairs, magazine racks and more. You need to make room for professionals, which is why such furniture is needed. This gives the carpet cleaner more space for his work and also cleans more efficiently. If there is furniture on the carpet, such as a sofa or a refrigerator, move it to another location.
Move breakable items
Anything that breaks easily should be removed from the rooms. This includes decorative pieces, lamps or anything of value or fragility. Carpet cleaning takes time and space, so all rooms should be kept tidy and clean. This allows the cleaning agent to move freely and unhindered. Making their job easier with this setup will make your life easier.
Finally, you should use a vacuum to remove all dirt and debris before a professional cleaning service arrives. This way they can start cleaning your carpet right away. After vacuuming, you can focus on the dirt buried deep in the carpet fibers.
Vacuuming the carpet after cleaning
Now for the more expected part, why do we suggest doing another cleaning process after steam cleaning? The answer is that not all of these steps and steps will completely clean your carpet. Some stubborn stains may remain on your carpet even after this hard work. But with the powerful vacuum and steam cleaner, they become lighter. A vacuum step after all the work actually removes any stains or dirt on the carpet. Failure to follow this step will result in the stain settling back onto the carpet. In addition, sweeping carpets after steam cleaning has a deep cleaning effect on your carpet. This is how you achieve a professional result at home.
Frequently asked questions
Should you use a vacuum after flea cleaning?
Vacuum at least every other day to control fleas. The vacuum cleaner is more effective against the egg stage. The eggs turn into larvae within 2-3 days after spawning. So a daily vacuum will help get rid of the eggs before they become a new generation.
How often should you vacuum clean for the fleas?
Since eggs are the easiest way to remove them, it's best to suckle them enough to get them out before they hatch. In households, flea eggs hatch 2 to 3 days after laying. For this reason, it is recommended to vacuum at least every two days. Many new generations will disappear before they can make a name for themselves.
How long does it take to get rid of fleas?
The flea matures from egg to adult in 17-26 days at home in 1920, but even with proper treatment, it usually takes 3 to 8 weeks for the infection to stop. One source states that a complete resection often takes 2-4 months.
Conclusion
So if you're cleaning your carpet at home, don't miss this extra step. The vacuum cleaner is as useful as a professional cleaner immediately after washing the carpet with steam. We strongly encourage you to follow these steps to ensure your home is clean and hygienic. Have fun cleaning!